NBC's Board of Directors consists of the President/CEO of each member center and for the 2018-20 term Stacy Sime, President and CEO of LifeServe Blood Center serves as the Chair of the Board.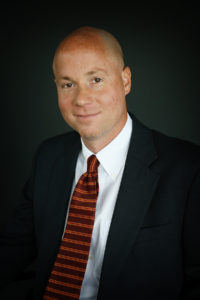 Bill Reed
Bill became KBC's fifth President and CEO in October, 2008.  Prior to relocating to Lexington, Bill worked in senior management positions at large blood centers in San Antonio (4 years) and Indianapolis (10 years). Bill received his BA from Indiana University and followed up with his MBA from Indiana Wesleyan University. He is currently vice chairman of Blood Centers of America, the largest blood center cooperative and GPO in the United States.
Kentucky Blood center, the largest Food and Drug Administration licensed blood bank headquartered in Kentucky, is a nonprofit organization dedicated to ensuring a safe, adequate blood supply for patients at nearly 70 Kentucky hospitals and clinics in more than 60 counties.  KBC relies on volunteers to collect 400 pints of blood per day to meet area patients' needs.  Over the last year KBC distributed nearly 130,000 blood components
KBC employs more than 240 people who provide professional expertise to recruit donors, collect blood donations, process and test donated units and distribute blood products to hospitals.  To be able to provide this service, KBC has five donor centers (Beaumont and Andover locations in Lexington and one each in Louisville, Pikeville and Somerset) and also provides mobile donation opportunities throughout the region.
All blood that is collected by KBC is returned to the Beaumont Donor Center where it is processed, prepared and stored for shipment to Kentucky hospitals.
Nancy Eckert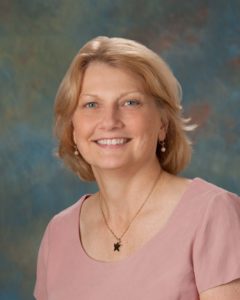 Nancy Eckert is President and Chief Executive Officer of LifeSouth Community Blood Centers, one of the largest blood centers in the United States. She joined LifeSouth in 1980, becoming President & CEO in 1994.  Nancy received a bachelor's in medical technology from the University of Florida and obtained her specialist in blood banking while working at UF Health Shands Hospital in Gainesville, Florida. Prior to joining LifeSouth she managed transfusion services at several hospitals. She is currently an active board member with Blood Centers of America, the National Blood Collaborative and the Gainesville Area Chamber of Commerce. She has held board and committee positions for America's Blood Centers, the National Blood Foundation, the Florida Association of Blood Banks and the AABB.   
Since then, under Nancy's direction, LifeSouth has grown from a small blood bank in north central Florida to a multifaceted organization, including an FDA licensed cord blood bank, providing a variety of transfusion-related services to hospitals across the United States.  Nancy also co-founded the Five Points of Life program in 1997. The program has since become a support affiliate and foundation of LifeSouth Community Blood Centers with a mission of raising awareness of the importance of donation
David Wellis, Ph.D.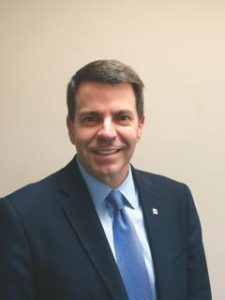 David is a cell biologist with over 25 years experience in the life science industry and currently serves as the CEO of the San Diego Blood Bank (SDBB).  SDBB provides San Diego, Orange and Los Angeles County hospitals with a wide range of blood products and testing services, including cord blood banking.  David joined SDBB following his tenure at a variety of companies that developed tools for biomedical research, diagnostic and applied markets, including Illumina, GenVault and Axon Instruments.
David received his B.S. from UC Irvine, an M.S. and Ph.D. from Emory University, postdoctoral training at Tufts University and UC Berkeley, and business training at Leavey Business School of Santa Clara University and Haas Business School at UC Berkeley.  David is on the Executive Committee of the Clinical and Translational Research Institute at UC San Diego, and holds board and committee roles in several national blood bank organizations and local biotechnology companies. David is also a Board Trustee at Francis Parker School.

Stacy Sime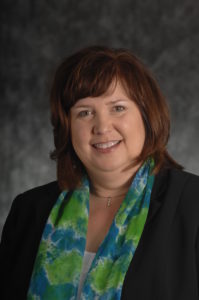 Stacy is currently the President and Chief Executive Officer of LifeServe Blood Center.  In addition to her undergraduate degrees in Biochemistry and Microbiology from North Dakota State University, Stacy has a Masters Degree from Drake University.  Stacy's career in transfusion medicine started at Mercy Medical Center in Des Moines, Iowa where she worked in an active transfusion service for six years.  Her blood center career began at The Blood Center of Iowa.  During her time in the organization, Stacy worked her way through Quality, Donor Services, Recruitment and Hospital Services including the testing laboratory.
She is currently on the Board of Blood Centers of America and the National Blood Collaborative.  She has been active in AABB and Blood Group Alliance.  She served as the chair of Blood Centers of America for 4 years.  She currently sits on the National Hospital Contracts Committee and the Executive Committee.  Stacy was honored to participate in an Administrative Think Tank for AABB, a national organization dedicated to furthering transfusion medicine.   Through her work on the Think Tank, Stacy actually published work on changes that needed to be made to strengthen the relationship between blood centers and hospitals.
 LifeServe Blood Center was formed April 1, 2010 through the merger of independent blood centers; Siouxland Community Blood Bank, Sioux City, Iowa and The Blood Center of Iowa, Des Moines, Iowa.  LifeServe's corporate office is in Des Moines, Iowa.  The blood center has 10 locations in a 3 state area, providing blood to more than 90 hospitals nationally.  One of the 15th largest blood centers in the country, LifeServe is dedicated to process, service and leadership excellence.  This tri-state employer of 330 employees is working to develop an innovate culture with a laser focus on finding ways to be the best while providing the right blood to the right patient at the right time for the right price.  LifeServe is known for great customer service, a loyal donor base and an innovative approach with hospitals.
Michael Parejko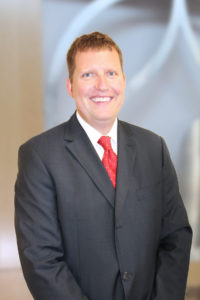 Mike Parejko, MS, MT (ASCP) is the CEO of Mississippi Valley Regional Blood Center (MVRBC), a not-for-profit community blood center in Davenport, Iowa. Parejko has nearly 30 years of experience working with the blood community.  His expertise spans the entire blood center process from donor recruitment, collections, manufacturing, testing and distribution as well as training and development, risk management, human resources and finance.  Starting his career he participated in clinical research in the area of bone marrow transplantation while working as a medical technologist in the transfusion service arena.
Mike is currently the Treasurer of the Board for Blood Centers of America (BCA), and serves as a Board Director for the boards of America's Blood Centers (ABC), IT Synergistics, and the United Way of the Quad Cities.
Harpreet Sandhu is the Chief Executive Officer for Stanford Blood Center and has been with SBC since 2007. Harpreet is a board-certified clinical laboratory scientist, with specialties in Transfusion and Transplantation medicine. She has nearly twenty years of professional experience, with fourteen years spent in progressive managerial and leadership roles. Originally from Vancouver, Harpreet completed her undergraduate studies and training in Canada. Since then, she has earned her Master of Science, Health Sciences (MSHS) and Master of Business Administration (MBA).
Harpreet serves as a Board member for the following organizations: Blood Centers of America; National Marrow Donor Program; Foundation for America's Blood Centers; and California Blood Bank Society.
Harpreet enjoys traveling and the outdoors, particularly hiking in the beautiful Bay Area and Pacific Northwest. She is also an avid hockey fan and cheers on the Vancouver Canucks!